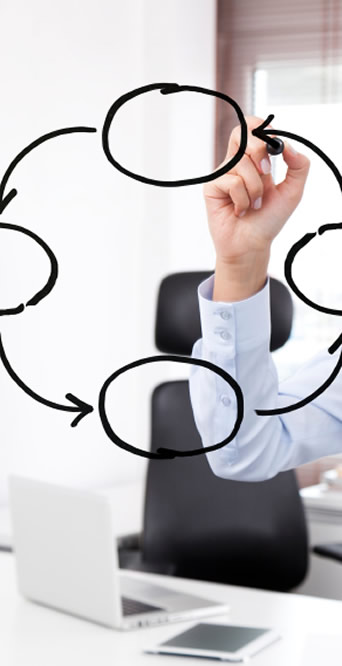 We develop custom-tailored solutions around your needs, systems and goals.
Comprehensive research to define parameters
Strategic planning and development of solutions that maximize efficiency and ROI
Fully supported by our vast network of warehouse, distribution and transportation services
Our aim at Apple Express is to create and implement a logistics network that is designed around your organization's service requirements, product needs and budget requirements. Step one in meeting that goal is a comprehensive exploration of your supply chain, time-critical delivery requirements and inventory management preferences, in order to define the parameters. From there, our professional logistics specialists develop a logistics network plan to address your challenges and meet your needs. Through our strategic stocking locations (SSLs) and Regional Distribution Centres (RDCs) Apple Express is able to provide you with a logistics network that allows you to realize your supply chain goals.