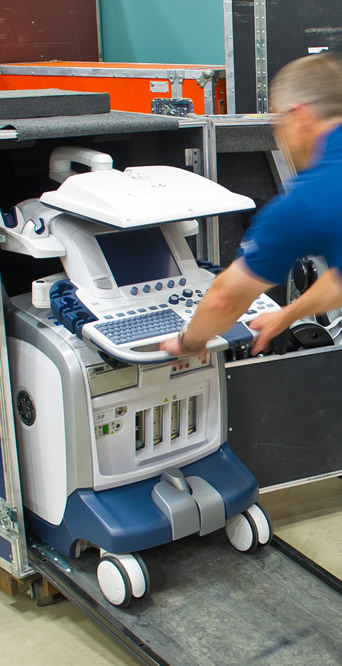 You'll find our cutting-edge solutions at the heart of Canada's healthcare system.
Custom solutions from storage to fulfillment
Complete quality and regulatory compliance
A proven, comprehensive supply chain process
A healthcare supply chain must address a variety of requirements: customer satisfaction, product integrity, cost-effectiveness and compliance to quality and regulatory requirements. Apple Express can help you meet them all. We can custom create a solution that will meet your storage, quality and regulatory compliance and order fulfillment needs. Pharmaceutical, biotech and medical device manufacturers rely on us to manage their time-and temperaturesensitive materials safely and efficiently through our comprehensive supply chain process. Entrust your products to Apple Express, the proven healthcare distribution and transportation experts.
Services
Distribution
Forward Logistics
Decontamination
Test and Repair
SmartCourier™
2-man Team Delivery
Home Delivery
2° to 8° and ambient warehousing
2° to 8° and ambient delivery
24/7 National Service