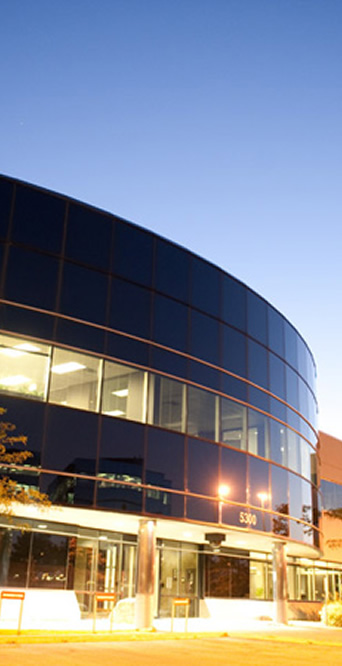 Apple Express – AEX Mobile App
End User License Agreement
Whenever you download or use the AEX Mobile application the End User License Agreement ("EULA") applies to you. This EULA also incorporates by reference the Apple Express Privacy Policy and governs your use of the AEX Mobile application and related user documentation (the "App").
By downloading and/or using the App, you are agreeing to this EULA. If you do not agree with any of these terms, you may not download or use the App.
1. Changes to this EULA
We reserve the right to change all or part of the EULA at any time. Updates to the terms of this EULA will be posted to the Apple Express website ANY CONTINUED USE OF THE APP AFTER UPDATED TERMS ARE POSTED WILL CONSTITUTE YOUR ACCEPTANCE OF THE UPDATED TERMS.
2. Changes to the App, Services and/or Fees
Apple Express may change or discontinue the App (and/or our website and any of our other services) without notice or liability to you.
3. License Grant
Subject to the restrictions this EULA, Apple Express grants you a non‐exclusive, non‐transferable, non‐sub licensable, limited license to download, install and use in object code form a single copy of the App on each of your devices (e.g., your mobile phone, PDA, computer). Any attempt to use the App other than as permitted by this EULA will immediately terminate the license. Except for the rights explicitly granted in this EULA, Choice retains all right, title and interest (including all intellectual property rights) in the App, including the copies of the App on your devices. Choice may use third‐party software that is subject to open source and/or third‐party license terms. You are subject to those terms. Other third party terms may also apply to the use of the Apple iTunes Store, Google Apps Marketplace, or other such similar service.
4. License Restrictions
You may not:
Rent, lease, sublicense, sell, assign, loan, or otherwise transfer the App, your copy of the App or any of your rights and obligations under this EULA;
Remove or destroy any copyright notices or other proprietary markings on the App;
Reverse engineer, decompile, disassemble, modify or adapt the App, merge the App into another program, or create derivative works of the App;
Copy or distribute the App;
Use the App in any unlawful manner, for any unlawful purpose, or in any manner inconsistent with this EULA.
5. Termination
This EULA will terminate automatically upon the earlier of: (a) your failure to comply with any term of this EULA (whether or not we inform you of this termination); or; (b) you are deleting the App from your devices. In addition, Apple Express may terminate this EULA at any time, for any reason or no reason. If this EULA terminates, you must stop using the App and delete the App from your devices.
6. Compliance
You are solely responsible for compliance with any applicable laws and regulations and your own contractual obligations to third parties. You understand, acknowledge and agree that your use of the App is solely at your own risk.
7. Privacy policy
If you download and/or use the App, you are subject to our Apple Express Privacy Policy
8. Transmission of Data/Updates & Use of Mobile Device
Use of the App may involve the transmission of data over the Internet/LTE network to Apple Express and to and from third parties. For the sake of copy protection, a valid activation might be verified automatically by the App from time to time. Apple Express may push new updates directly to your device, but solely for the AEX Mobile app only. You acknowledge that third party terms may apply to the use and operation of your mobile device in connection with your use of the App, such as your carrier's terms of service, and that fees for phone service, data access, or messaging capabilities may also apply and that you are solely responsible for payment of any and all such fees.
By using the Service you expressly agree and acknowledge that Apple Express shall not be responsible for any of the following: (a) performance limitations and/or failures experienced in connection with any wireless or Wi-Fi service used to access the Service; (b) data transmitted through wireless access that may be intercepted by unauthorized persons; or (3) your failure to physically secure and/or monitor your personal computer, laptop or wireless device or to protect your passwords, resulting in unauthorized access to the Service and/or your AEX account or plan information. 
9. GPS Tracking / Google Map
Certain web and smartphone applications of the Service have been designed to run on a personal computer, standard laptop or web-enabled mobile device. If you view or use the Service on a mobile or handheld device you may experience some display and functionality limitations.  You may experience varying wireless network coverage and speed, depending on your geographic location and telecommunications provider.  The "Turn by Turn"icon (link to Google Map) feature of the AEX Mobile Service should not be used while operating any motor vehicle, or in any other manner that might endanger yourself or others. 
If your mobile device uses Global Positioning System (GPS) technology, trackers, or other location tracking tools, your location information may be used for purposes of determining your location when using a function on the Service that uses such information. By using the AEX Mobile app, your location information will be obtained in real time up until the application is closed.
 10.   CLIENT CONFIDENTIALITY OBLIGATIONS
The Service, in particular the Software, including, without limitation, the specific design, structure and logic of individual programs, their interactions both internal and external, and the programming techniques employed therein are considered confidential and trade secrets of Apple Express and/or its licensors (the "Confidential Information"), the unauthorized disclosure of which would cause irreparable harm to Apple Express. User/Client shall use the same degree of care and means that it uses to protect its own information of a similar nature, and in any event, shall use reasonable efforts to prevent the disclosure of Confidential Information to any third parties. User/Client shall not use, reproduce or distribute the Confidential Information other than for the purposes authorized by this Agreement. This confidentiality obligation shall continue to apply to the Confidential Information following the termination hereof, provided that the confidentiality provisions contained herein shall not apply to Confidential Information which (i) was known by User/Client prior to disclosure, as evidenced by its business records; (ii) was lawfully in the public domain prior to its disclosure, or becomes publicly available other than through a breach of the confidentiality provisions contained herein; (iii) was disclosed to User/Client by a third party, provided such third party or any other party from whom such third party receives such information is not in breach of any confidentiality obligation in respect of such information; or (iv) is disclosed when such disclosure is compelled pursuant to legal, judicial, or administrative proceeding, or otherwise required by law, provided that Client shall give all reasonable prior notice to CI to allow it to seek protective or other court orders.
 11. Phone Settings & Uninstall Procedures
As part of the installation process of the App, you may be changing your mobile device settings. By installing the App, you agree you have approved such changes. Such changes may include, without limitation, the following:
Allowing software updates of the App once a new version is released and show notifications from the App.
Allowing Apple Express or third party access to location‐based information.
To uninstall the App, you may use the standard uninstall procedures offered by your device's operating system.
12. Trademarks
Certain of the product and service names used in this EULA and in the App may constitute trademarks of Apple Express or third parties. You are not authorized to use any such trademarks. All trademarks are the property of their respective owners.
13. Export Controls
You agree not to export, re‐export or use an App, except as explicitly authorized by Canadian law and the laws of the jurisdiction in which you obtained your App license. You also agree that you will not use the App for any purposes prohibited by Federal, Provincial and Municipal law.
14. Warranty Disclaimer and Limitation of Liability
THE APP IS PROVIDED ON AN "AS IS" BASIS, WITHOUT WARRANTY OF ANY KIND. TO THE MAXIMUM EXTENT PERMITTED BY APPLICABLE LAW, APPLE EXPRESS DISCLAIMS ALL WARRANTIES, EXPRESS, IMPLIED, STATUTORY OR OTHERWISE, INCLUDING BUT NOT LIMITED TO IMPLIED WARRANTIES OF FITNESS FOR A PARTICULAR PURPOSE, MERCHANTABILITY, TITLE, QUALITY, AND NONINFRINGEMENT. CHOICE EXPRESSLY DISCLAIMS ANY WARRANTIES OF ANY KIND WITH RESPECT TO THE ACCURACY, VALIDITY, OR COMPLETENESS OF ANY INFORMATION OR FEATURES AVAILABLE THROUGH THE SERVICE, OR THE QUALITY OR CONSISTENCY OF THE SERVICE.
15. Limitation of Liability
15.1        Indirect Damages. EXCEPT FOR A BREACH OF SECTION 7 HEREOF, NEITHER PARTY SHALL BE LIABLE FOR ANY INDIRECT, CONSEQUENTIAL, SPECIAL, INCIDENTAL OR PUNITIVE DAMAGES (INCLUDING FOR LOSS OF USE, DATA, BUSINESS, LOSS OF GOODWILL, REPUTATION, CREDIT OR PUBLICITY, LOSS OF REVENUE AND INTEREST, PROFITS, OR ANTICIPATED PROFITS AND CLAIMS FOR SUCH DAMAGES BY A THIRD PARTY) RELATED TO OR ARISING OUT OF THIS AGREEMENT, HOWEVER CAUSED, ON ANY THEORY OF LIABILITY, WHETHER IN AN ACTION IN CONTRACT (INCLUDING FUNDAMENTAL BREACH), STRICT LIABILITY, TORT (INCLUDING NEGLIGENCE) OR OTHERWISE, AND WHETHER OR NOT THE PARTY HAS BEEN ADVISED OF THE POSSIBILITY OF SUCH DAMAGE OR SUCH DAMAGE WAS REASONABLY FORESEEABLE.
15.2        Direct Damages. EXCEPT FOR CLAIMS MADE UNDER SECTION 16 OF THIS AGREEMENT, THE TOTAL LIABILITY OF CI FOR ANY CLAIM FOR DIRECT DAMAGES RELATED TO OR ARISING OUT OF THIS AGREEMENT, HOWEVER CAUSED, ON ANY THEORY OF LIABILITY, WHETHER IN AN ACTION IN CONTRACT (INCLUDING FUNDAMENTAL BREACH), STRICT LIABILITY, TORT (INCLUDING NEGLIGENCE) OR OTHERWISE, AND WHETHER OR NOT APPLE EXPRESS HAS BEEN ADVISED OF THE POSSIBILITY OF SUCH DAMAGES OR SUCH DAMAGES WERE REASONABLY FORESEEABLE, SHALL NOT EXCEED THE SUBSCRIPTION FEES PAID BY THE CLIENT TO APPLE EXPRESS FOR THE SERVICE HEREUNDER IN THE TWELVE MONTHS PRECEDING THE INCIDENT GIVING RISE TO LIABILITY.
16. Infringement Indemnification
16.1        Apple Express Indemnity. Apple Express will defend and indemnify User/Client (including its employees, contractors, officers and directors) against fines, penalties, losses, costs, damages, injuries, claims, liabilities, settlements and expenses (including reasonable legal fees and expenses) arising from third party claims that the exercise of the rights granted hereunder infringes any third party patent, copyright, or trade secret ("Infringement Claim Liabilities").
16.2        Conditions to Indemnity. As a condition of such obligation to defend and indemnify the User/Client pursuant to Section 16.1 hereof, User/Client shall give Apple Express prompt written notice of any such claim, and cooperate and provide, at Apple Express expense, reasonable information and assistance in connection with the defense and settlement of such claims. Apple Express shall have sole control of the settlement or defense of all infringement claims.
16.3        Exceptions. Apple Express shall not be responsible for indemnifying Client to the extent that the infringement claim liability results from (i) compliance with User/Client's designs, specifications, or written instructions as requested and provided by User/Client to Apple Express; (ii) modification by User/Client of the Product if such infringement would have been avoided but for such modification; (iii) the combination of Product with equipment or software not authorized or provided by Apple Express or otherwise approved by Apple Express in the Product documentation, if such infringement would have been avoided but for such combination; or (iv) the failure by User/Client to use an updated or current version of the Product provided by Apple Express following notice by Apple Express that the previous version of the Product infringes any third party intellectual property right.
16.4         Other Remedies.  Without limiting the provisions of Section 16.1 above, and in addition thereto, when notified of an action or motion that seeks to restrict the exercise of any of the rights granted herein, Apple Express may, (and in the case of a judgment, order or injunction that restricts the exercise of any of the rights granted herein, shall), in good faith, at its option and expense, (a) obtain the right for User/Client to exercise their rights in accordance with this Agreement, (b) substitute other non-infringing software with equivalent functional capabilities, (c) modify the Service while retaining equivalent functional capabilities, so that it no longer infringes, or (d) if none of the foregoing are commercially feasible, as determined by Apple Express in its sole discretion, terminate the license(s) for such Service and refund to User/Client that portion of any prepaid subscription Fees that is applicable to the period following the termination of the license pursuant to this Section 16.4.
16.5        Exclusive Remedies. SECTION 16 HEREOF CONTAINS APPLE EXPRESS ENTIRE LIABILITY, AND USER/CLIENT'S SOLE AND EXCLUSIVE REMEDIES, FOR INFRINGEMENT CLAIM LIABILITIES.
 16. Miscellaneous
(a) The Terms and this EULA are the entire agreement between you and Apple Express relating to the Apps and they supersede all prior oral or written communications and representations with respect to any App or any other subject matter covered by this EULA. (b) This EULA and all the policies referenced herein constitute the entire agreement between Apple Express and you concerning the subject matter hereof, and it may only be modified by a written amendment signed by an authorized executive of Apple Express. (c) The section titles in this EULA are provided solely for convenience and have no legal or contractual significance. (d) This EULA shall be governed by and interpreted under the laws of Ontario regardless of your country of origin or where you access the Services, and without regard to its conflicts of laws provisions or the United Nations Convention for the International Sale of Goods. All actions relating to this EULA and the App shall be brought in a state or federal court located in the City of Mississauga, Ontario, Canada (e) The failure of either party to enforce any rights granted hereunder or to take action against the other party in the event of any breach hereunder shall not be deemed a waiver by that party as to subsequent enforcement of rights or subsequent actions in the event of future breaches. (f) If for any reason a court of competent jurisdiction finds any provision of his EULA or portion thereof, to be unlawful, void or unenforceable, that provision of this EULA shall be enforced to the maximum extent permissible so as to affect the intent of the parties, and the remainder of this EULA shall continue in full force and effect. (g) You may not assign your rights under this EULA to any party without Apple Express consent.
Effective: February 28, 2016
Last updated: February 17, 2016